Our Features
BitBot provides features ranging from statistics to graphs, news, alerts, and more for thousands of cryptocurrencies.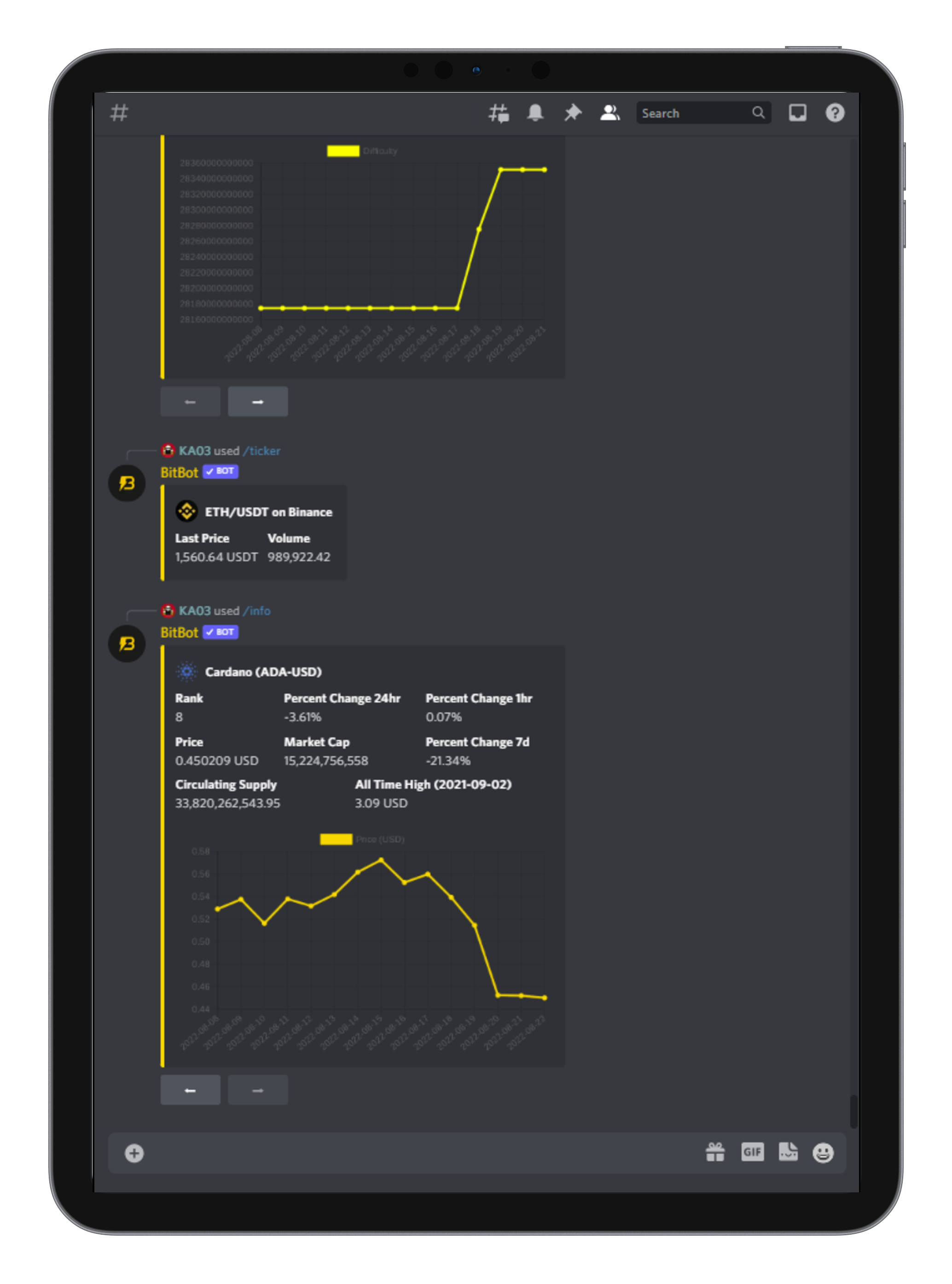 Advanced Statistics
Advanced crypto statistics sent directly to your channels
Crypto price statistics with graphs.
Crypto exchange pair tickers for all of the top exchanges.
Mining graphs and profitability calculator.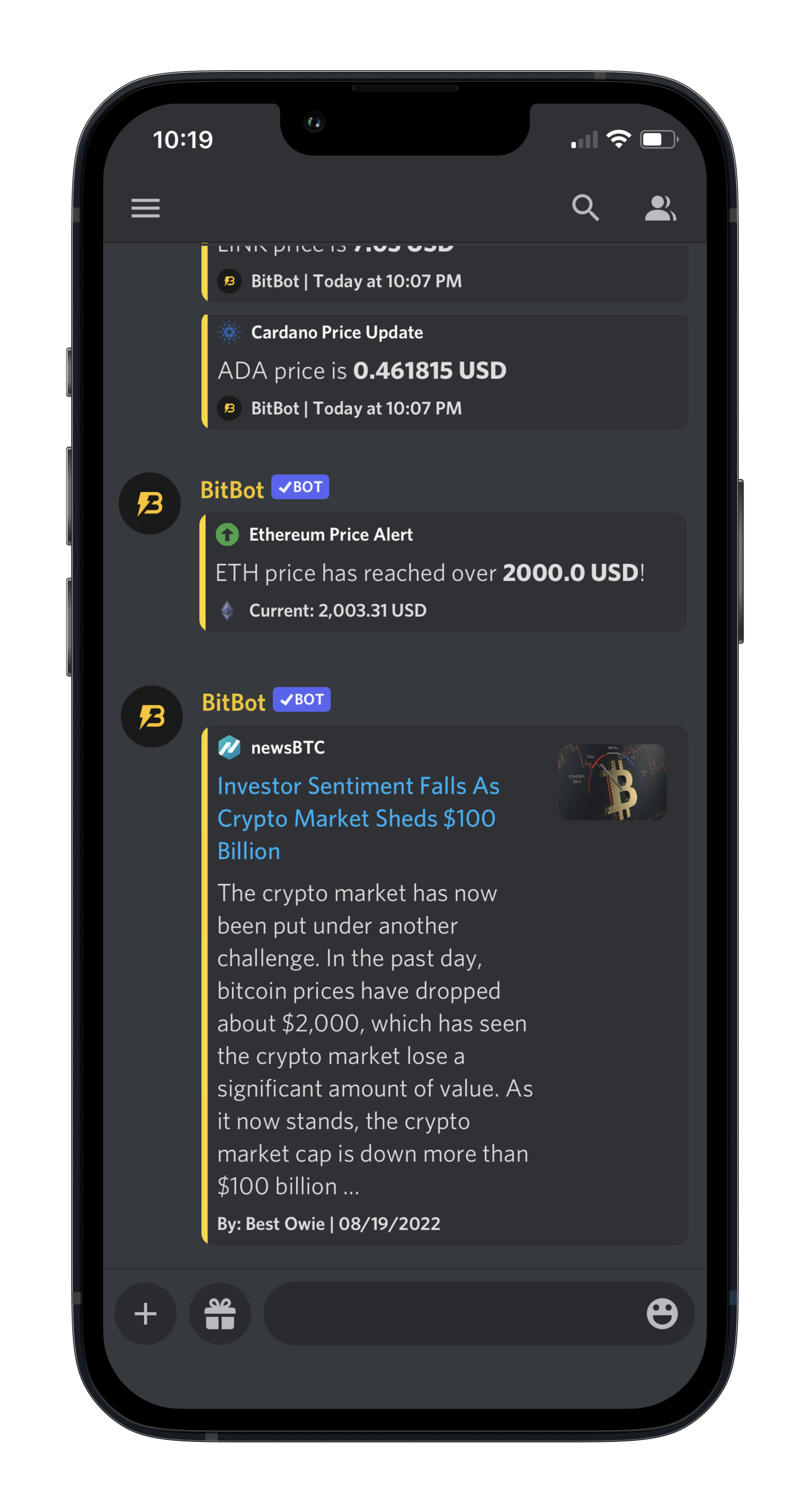 News & Alerting
The latest crypto updates delivered straight to your community
Get the latest crypto news in your channel to spark conversation.
Build active trading communities with automatic price alerts.
Keep up with the market with periodic price update configurations.
Installation
Get Started
Ready to go?
Start by inviting BitBot to your server, and going to our documentation page to learn how to setup our most popular features.
Invite Bot
Documentation